Introducing Art House Vintage! From mid May 2021 we will offer our guests the option of staying in our quirky self catering accommodation.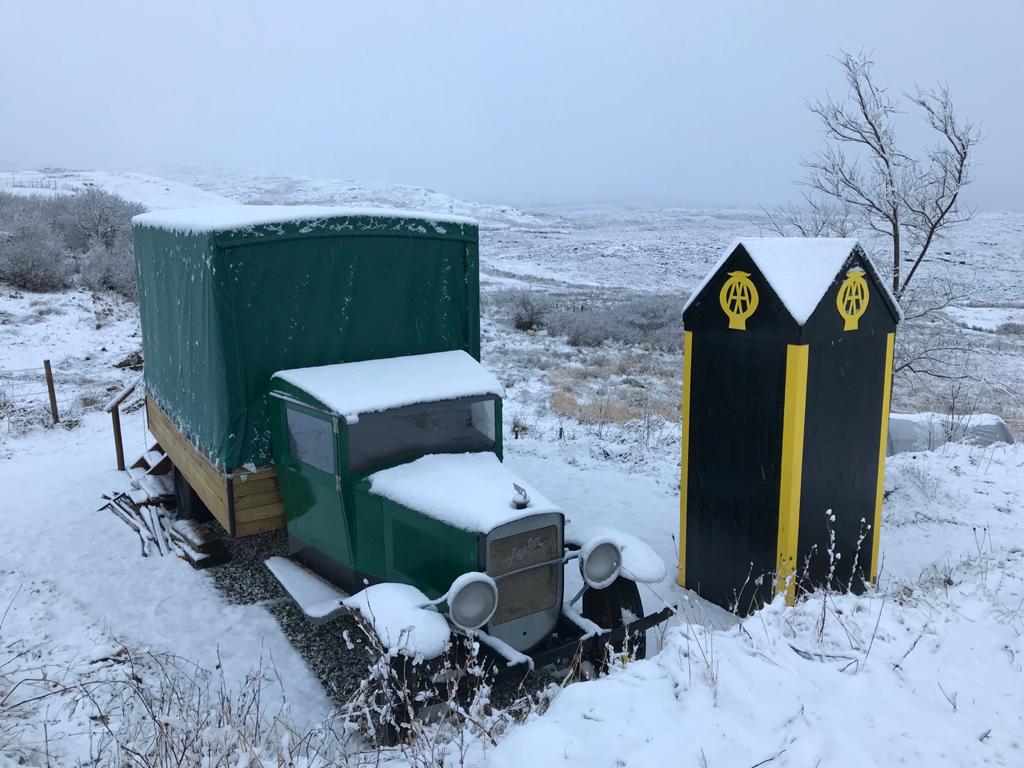 Art House Vintage is a replica 1930's style lorry, totally built and fitted by Rob, including a vintage looking AA box (Automobile Association),which doubles up as a shower and toilet. It is parked in a beautiful spot on the croft with magnificent views across to the mainland mountains. We haven't finished fitting out yet, but as soon as we have we'll put photos up on the website.
The interior has space to sit at the table, which folds down to make a double bed. There is a kitchenette comprising of a sink with hot and cold water, fridge, double gas burner and microwave. The lorry has electric heating.
All cooking utensils, saucepans, crockery and cutlery are supplied along with bedding and linen. There's also facilities to cook outside with a barbeque, fire pit and seating.
The AA box serves as a wet room with gas powered shower, basin and compost loo. Towels and soap are supplied.
On your arrival you will find a welcome box filled with milk, homemade bread and cookies, butter and eggs. Tea and coffee are also supplied.
We hope we can tempt you to stay in this special holiday venue! As with our B&B,everything is prepared to a high standard with the aim of giving you a comfortable and enjoyable experience.